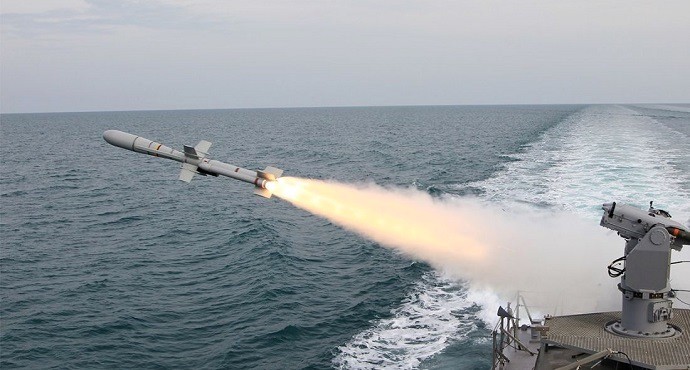 UK and France launch next generation cruise and anti-ship missiles project
Britain and France signed an agreement to launch a $108 million (€100 million), three-year study by European missile maker MBDA for a future cruise missile and anti-ship weapon, according to the British defense ministry.
British Defense Minister Harriett Baldwin and French counterpart Laurent Collet-Billon signed the pact under which each country will contribute roughly $62 million for the Future Cruise/Anti-Ship Weapon program.
"We are launching a major new phase in our bilateral cooperation, by planning together a generation of missiles, successor to the Harpoon, SCALP and Storm Shadow," Collet-Billon explained.
Europe's leading missile and missile systems manufacturer MBDA would explore options to replace and improve existing naval and air force weapons systems over the next 10 years, according to a statement by the UK ministry of defense.
The next generation of cruise and anti-ship missiles project will begin with a three-year concept development phase. According to MBDA, the effort will result in new capabilities allowing each armed force to perform enhanced anti-ship and deep-strike missions.
During the signing, the defense ministers said sharing the costs will benefit both allied countries by strengthening their collective defense.
"Our relationship with France is strong and enduring. We have a long history of cooperation in defense and security with our European ally," Baldwin said.
France and Britain will have mutual access to technology, trial and test facilities, according to the ministry.