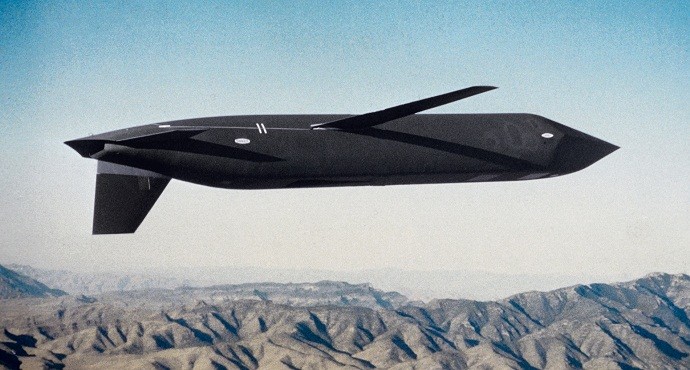 U.S. Air Force seeks new land-based and air-launched nuclear weapons
News, US
July 30, 2016
No Comments
Modernization of the U.S. nuclear force is expected to cost more than US$350 billion over the next decade as the U.S. aims to replace its ageing systems, including bombs, nuclear bombers, missiles and submarines
U.S. Air Force is aiming to rebuild its nuclear arsenal as it has solicited industry proposals to build a new fleet of land-based nuclear missiles as well as replacements for its air-launched nuclear cruise missile force.
According to the Air Force Nuclear Weapons Center, up to two contracts are expected in the fourth quarter of fiscal year 2017, which begins Oct. 1.
United States is seeking proposals for its intercontinental ballistic missile replacement and a nuclear cruise missile to replace the Minuteman III intercontinental ballistic missile weapon system.
"This request for proposals is the next step to ensuring the nation's ICBM leg of the nuclear triad remains safe, secure and effective," said Major General Scott Jansson, Commander, Air Force Nuclear Weapons Center, and Air Force Program Executive Officer for Strategic Systems, Kirtland Air Force Base, New Mexico.
An Air Force press release quoted Gen. Robin Rand, who heads Air Force Global Strike Command, as saying the Minuteman 3, which was first deployed in 1970, will have "a difficult time surviving" air defenses foreseen for 2030 and beyond.
"The current Minuteman III system will face increased operational and sustainment challenges until it can be replaced," according to the release.
"The Minuteman III will have a difficult time surviving in the active anti-access, area denial environment that we will be dealing with in the 2030 and beyond time period," Gen. Robin Rand, the commander of Air Force Global Strike Command, told the House Armed Services Committee's Strategic Forces Subcommittee in March.
The Air Force also requested contractor proposals for a new-generation nuclear cruise missile to replace the existing AGM-86B cruise missile, which was fielded in the early 1980s. It provided no cost estimate for the replacement missile.
The new ICBM system would be a follow-on to the Minuteman missile, whose launch systems and physical infrastructure first became operational in the mid-1960s. The system has been upgraded over the years, but much of the infrastructure is original, the Air Force said.
However, both programs have come under fire by U.S. lawmakers and analysts who deem that the weapons are too costly, duplicative or even that they could add to global instability.
Modernization of the U.S. nuclear force is expected to cost more than US$350 billion over the next decade as the United States works to replace its ageing systems, including bombs, nuclear bombers, missiles and submarines. Some analysts estimate the cost of modernization at US$1 trillion over 30 years.
Critics of buying a new nuclear cruise missile include a former secretary of defense, William Perry, who has called on President Barack Obama to scrap the project.
The Navy wants to build new nuclear-missile submarines to replace its aging fleet of Ohio-class subs, and the Air Force is planning a new fleet of nuclear-capable long-range bombers to replace the B-52.
Daryl Kimball, executive director of the Arms Control Association, said the broad rebuild of the nuclear arsenal is financially unsustainable.
"The Air Force could save billions by refurbishing and extending the life of the existing Minuteman 3 well beyond 2030 rather than building a completely new and more deadly missile," he said, adding: "The Air Force does not need a costly new and more capable nuclear-armed cruise missile, especially if the new long-range penetrating bomber is truly penetrating. We are seeing a return to the days of nuclear excess and overkill."