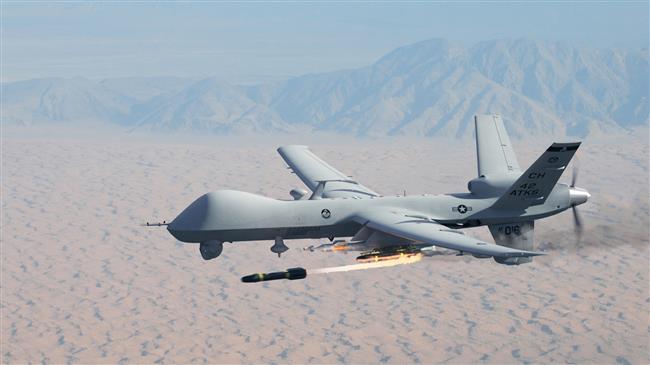 The Pentagon has confirmed that a U.S. drone attack has killed a top Islamic State leader in Afghanistan.  Hafiz Sayed Khan died in a strike on July 26.  The State Department designated him a global terrorist last year.
The Pentagon statement reads:
U.S. and Afghan Special Operations Forces conducted operations against ISIL in southern Nangarhar province from approximately 1-30 July 2016. During this time, U.S. forces conducted an airstrike targeting Hafiz Sayed Khan, the Islamic State in the Levant-Khorasan emir, in Achin district, Nangarhar province July 26, resulting in his death.
Hafiz Khan was known for the attacks and actions of his network terrorized Afghans, especially in Nangarhar, against U.S. and coalition forces.
Deputy spokesman for the US Department of Defense Gordon Trowbridge said Khan was killed in a drone strike on July 26th in eastern Nangarahr province.
Trowbridge further added that Khan was targeted during the operations being conducted by the Afghan and US forces.
The statement said that Mr. Khan had used Nangarhar to "train, equip, disseminate and control" the supply of fighters, and that his death would disrupt the branch's recruiting and operations in the region.
The death of Hafiz Sayed Khan on July 26 is a blow to efforts by Islamic State – also known as ISIS or Daesh – to expand from its heartlands in Syria and Iraq into Afghanistan and Pakistan, already crowded with jihadist movements including the Taliban and al-Qaeda.
Pentagon says Khan's death affects ISIL-K recruiting efforts and will disrupt ISIL-K's operations in Afghanistan and the region.
Nangarhar province has been a hotbed for ISIL-Khorasan activity since the summer of 2015.  ISIL-K uses the area to train, equip, disseminate and control fighter pipelines, providing ISIL-K commanders throughout Afghanistan with a continuous supply of enemy fighters from this province.