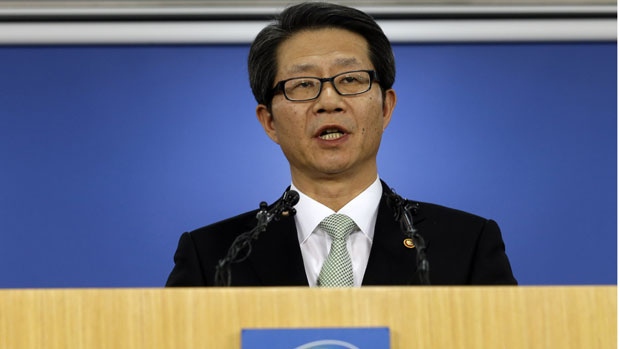 South Korea has offered to hold high-level talks with North Korea to address issues of "mutual concern" between Seoul and Pyongyang.
South Korea's Unification Minister Ryoo Kihl-jae said on Monday that the negotiations, which would include a reunion of the families separated by the 1950s Korean War, will be held in Seoul or Pyongyang in January.
"I hope that the North will show an active response to this offer," Ryoo said in a press conference.
"We are willing to discuss any issues of mutual concern," the top South Korean official said, adding that a formal proposal had been sent to his North Korean counterpart Kim Yang-Gon in that respect.
The last time the two Koreas held high-level negotiations was in February. Those talks resulted in a reunion of families separated by the 1950-53 Korean War.
The two Koreas had earlier agreed to restart dialog when a top-ranking North Korean delegation made a surprise visit to the Asian Games held in the South in October.
The Korean Peninsula has been locked in a cycle of escalating military rhetoric since the Korean War, which lasted from 1950 to 1953. No peace deal has been signed since then, meaning that the two Koreas remain technically at war.