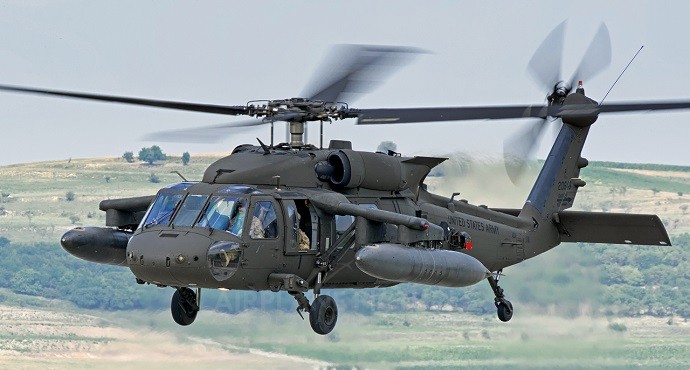 Slovakian Defence Ministry is slated to purchase 9 helicopters worth $261 million from the US
The Slovak Air Force has received the first two Sikorsky UH-60M Black Hawk helicopters, according to the Ministry of Defence of Slovak Republic.
The new US-made helicopters would replace the current Mi-17s, nearing the end of their lifespans.
Slovak Defence Minister Peter Gajdoš handed the first two Sikorsky UH-60M Black Hawk helicopters to the Slovak Air Force's helicopter wing in Prešov on 3 August.
The official ceremony was attended by Slovak Defence Minister Peter Gajdos and among others.
With the acquisition of nine Black Hawks, "the modernisation of our air force has become a reality", Gajdoš said.
"I trust that the first two [helicopters] will be gradually joined by another seven under an agreed deadline in line with the approved contract," said Gajdoš.
"This modernisation of the Slovak Armed Forces and Air Force, in particular, will enable the Air Force to provide support to the military operations of ground forces and special forces and, of course, also provide domestic crisis management during crisis situations such as floods, snow drifts and fires."
To modernize the Slovak Armed Forces and make them compatible with NATO coalition partners, Slovakia will purchase a total of nine multipurpose helicopters for $261 million, according to the spectator.sme.sk.
The sale is completed via the US government programme Foreign Military Sales.
Another two Black Hawks are due to be supplied from the USA next year and another five in 2019.
The Sikorsky UH-60 Black Hawk is a four-bladed, twin-engine, tough, reliable utility helicopter manufactured by Sikorsky Aircraft.