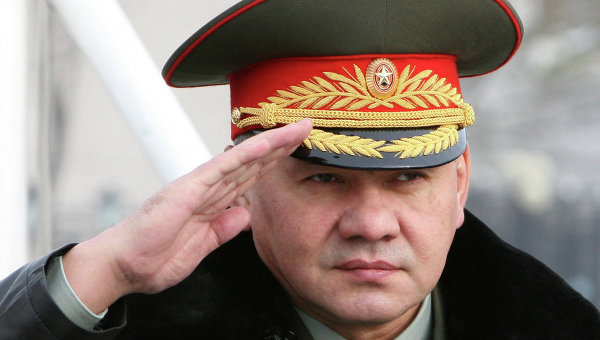 Russian Defense Minister General Sergei Shoigu has arrived in Iran for talks with senior Iranian officials on ways to promote defense ties between Moscow and Tehran.
The Russian defense minister arrived in the Iranian capital, Tehran, at the head of a delegation of senior officials late on Monday.
Shoigu was welcomed in Mehrabad International Airport by the Iranian deputy defense minister for international affairs and logistics, Brigadier General Sirous Nasirpour.
The Russian defense chief is scheduled to hold talks with his Iranian counterpart, Brigadier General Hossein Dehqan, on Tuesday.
The two countries are to sign memoranda of cooperation in the fields of military and defense during the Russian military official's visit to Tehran.
Russia and Iran currently enjoy close cooperation in various areas, particularly in the defense sector.
In May 2014, the Iranian defense minister paid an official visit to Russia to take part in an international security conference.
The further expansion of defense cooperation between Iran and Russia plays a major role in maintaining regional and global security, Dehqan had said in 2013.
In January of that year, Tehran and Moscow signed another MoU to increase security cooperation between the two countries.
General Sergei will also discuss increasing defense cooperation and arms trade with the Islamic republic, but analysts said Russia's failure to honor several past contracts would continue to dog Russian-Iranian defense relations.
IA/NT/AS