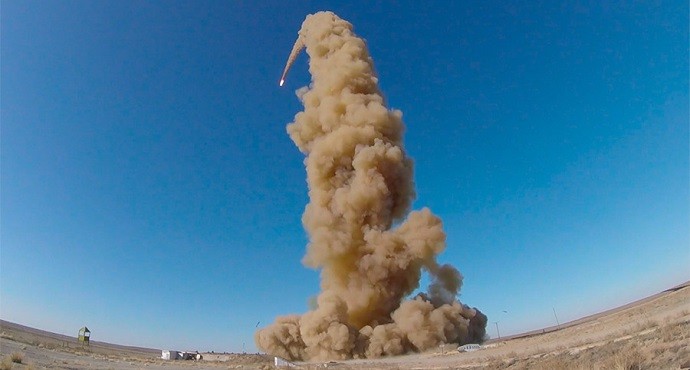 Russia military official claims mach 8 Zircon hypersonic missile is operational
Russia is the latest country to join the hypersonic race, claiming that the country now has military weapons capable of flying up to eight times the speed of sound.
The new missile was test-fired on November 23 from the Sary Shagan testing range located in the steppe of Kazakhstan, the Russian Defense Ministry said in a statement.
The statement did not disclose the type of missile, but the ministry released a video showing the projectile being transported in a container on a heavy truck to be positioned for the launch.
Russia has confirmed the weapons, which can travel up to six times the speed of sound at 4,600 mph and reportedly more than 600 miles
Viktor Bondarev, head of Russia's defence council, said on Tuesday that Russia now has the Zircon missile, which was in development for the last 20 years. The weapon has the speed of Mach 8 and was tested in June on Backfire bombers and ground-based missile launchers.
The ministry said the new defence system will protect Moscow from potential attacks directed from air and space.
The statement read: "At the Sary-Shagan training ground, by the combat calculation of the anti-aircraft and anti-missile defense forces, a new upgraded missile of the Russian missile defense (ABM) system was successfully launched.
"The missile defense system is based on the aerospace force and is designed to protect the city of Moscow from air and space attack strikes, as well as to perform tasks in the interests of missile attack warning systems and space control."
The modernised defence system reportedly includes interceptor missiles, sophisticated early warning radars and monitor outer space.