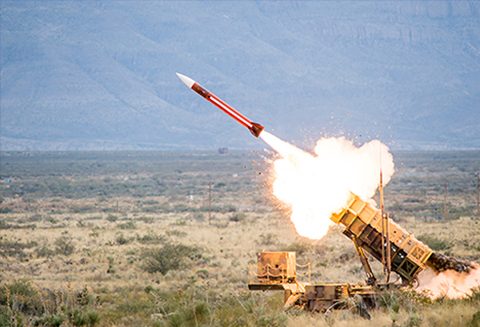 Defense Department awards Raytheon a contract for ballistic radar tracking.
U.S. Army has awarded defense contractor Raytheon Company a $395.8 million contract for production of Romania's Patriot Air and Missile Defense System.
"We are using what we have learned in building 220 fire units and to meet Romania's Patriot fielding schedule," said Tom Laliberty, vice president of Integrated Air and Missile Defense at Raytheon's Integrated Defense Systems business.
Raytheon has already ordered thousands of critical long-lead items from hundreds of suppliers, and begun production of:
Critical electronic components
Machined parts
Circuit card assemblies and cables.
The estimated completion time is April 2020.
Patriot defense system is known as the essence of NATO and Europe's defense against ballistic and cruise missiles, advanced aircraft and drones.
Raytheon's Patriot is a missile defense system consisting of radars, command-and-control technology and multiple types of interceptors, all working together to detect, identify and defeat tactical ballistic missiles, cruise missiles, drones, advanced aircraft and other threats.
Patriot is the foundation of integrated air and missile defense for 15 countries including US, Netherlands, Germany, Japan, Israel, Saudi Arabia, Kuwait, Taiwan, Greece, Spain, Republic of Korea, United Arab Emirates, Qatar, Romania and Poland.