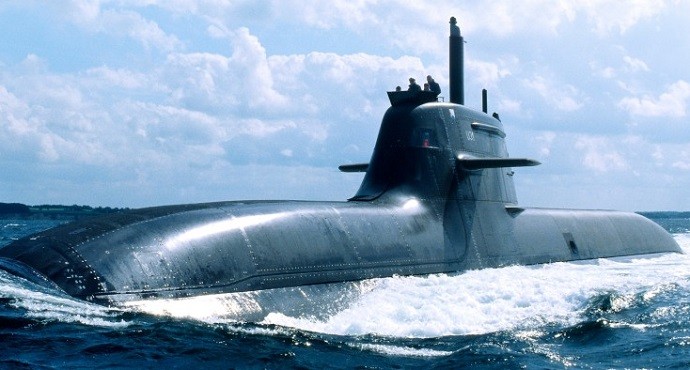 Norway prefers Germany over France in race to supply submarines
Norway plans to buy four submarines and Germany two in a bid to strengthen strategic partnership.
Norwegian-German strategic partnership for purchase and lifetime management for four new submarines was announced on Friday announced by Norwegian Minister of Defence, Ine Eriksen Søreide.
Norway has chosen Germany's Thyssenkrupp (TKMS) to deliver four submarines to its navy, its defense minister said Friday, amid concerns over Russia's military activities in the far north.
"We first and foremost sought a strategic partner … When Germany offered to buy identical submarines together with us, that opened the path to close cooperation throughout their expected lifetime," Soereide told Reuters.
The new submarine would be based on the Type 212 that is already deployed by Italy and Germany.
The NATO member state aims to buy the submarines under a joint order with Germany, Norwegian Defense Minister Ine Eriksen Soreide told reporters in Oslo, without specifying the estimated amount of the contract expected to be signed in 2019.
"The (decision) means that Germany will accelerate its plans to buy new submarines," the German Defence Ministry said in a statement, adding it would secure the country's role in a key technological area for years to come.
According to the Norwegian Ministry of Defense, the decision involves a broad and long-term Navy-to-Navy cooperation encompassing submarines and other naval capabilities.  The cooperation will include training, exercises, spare parts, maintenance and lifetime management of the new submarines.
Submarines are amongst the Norwegian Armed Forces' most important capabilities and are of great significance for the nation's ability to protect its maritime interests, said the Norwegian Ministry of Defense.
"Submarine cooperation with Germany will ensure that Norway gets the submarines we require, and at the same time contributing to smart defense and more efficient defense material cooperation in NATO," says the Minister of Defence Ine Eriksen Søreide.
Thyssenkrupp Marine Systems CEO Peter Feldhaus said the agreement would be valuable to industry in both countries. "We are extremely pleased and proud that we managed to convince Norway of the superiority of our proven technology," he added.
France's DCNS said it regretted the decision and stood ready to come back into the bidding if German talks with Norway break down.
Norway's Kongsberg Gruppen (KOG.OL) is expected to be a key supplier of equipment to the submarines.
The submarine order was due to be placed in 2019, and deployment could commence from 2025. The cost of the vessels has not yet been determined.