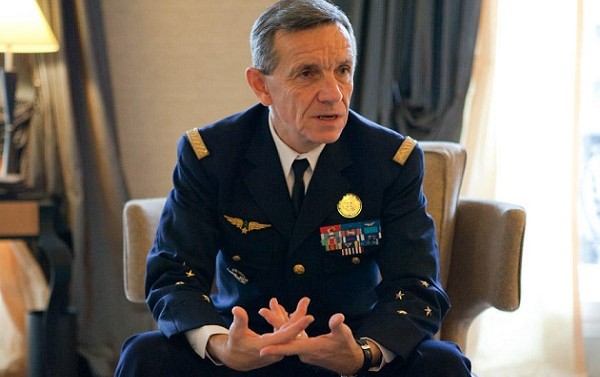 NATO expansion plan to cost "several hundred million euros": General Palomeros
Europe, News, US
December 23, 2014
No Comments
A NATO general says the military alliance's plan to form high-readiness military units will cost "several hundred million euros" a year.
Speaking ahead of this week's NATO summit in Wales, General Jean-Paul Palomeros, who is responsible for modernizing NATO, said that the Readiness Action Plan will lead to "a credible defense" to confront present and potential threats worldwide.
"These are not colossal figures compared to total budgets in alliance members," he said.
The NATO member states are to vote on the plan at the summit.
"Once NATO decides it wants these capabilities, it has to have them for the very long term," Palomeros added.
The recent clashes in Ukraine, Iraq, and Syria have reportedly provoked NATO officials to strengthen their forces and facilities.
Russia also warned that it will adjust its military doctrine in response to NATO's plans to boost its presence in Eastern Europe.
On Tuesday, the deputy secretary of Russia's National Security Council, Mikhail Popov, accused the Western military alliance of ratcheting up tensions by boosting its military presence near Russia's borders.
His remarks came after NATO Secretary General Anders Fogh Rasmussen said on Monday that the summit in Wales would specially boost NATO's rapid response force, creating a spearhead of "several thousand troops" that could be sent within "very few days" to meet any new threat.
Since Kiev launched military operations to silence the pro-Russia protesters in mid-April, Ukraine's mainly Russian-speaking regions in the country's east have witnessed deadly clashes between pro-Moscow forces and the Ukrainian army.
Kiev and its Western allies accuse Russia of fueling the crisis in eastern Ukraine, but Moscow has repeatedly denied the allegations.