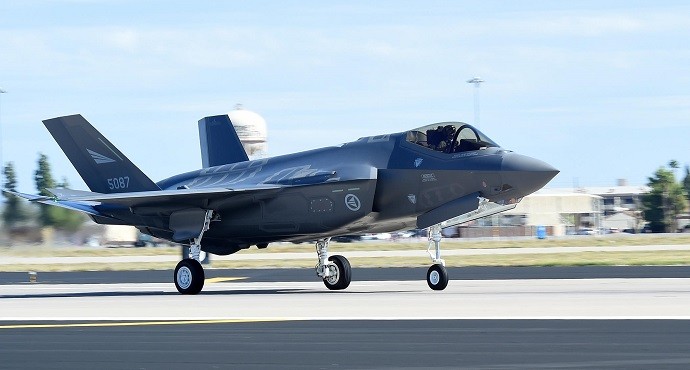 Fort Worth division of Lockheed Martin scores $735M deal for F-35 program
Lockheed Martin has received a $735 million award in support of its F-35 program on Friday, according to contracts posted by the U.S. Department of Defense.
The contract, from Naval Air Systems Command and announced on Friday, is valued at more than $735.7 million and enables Lockheed Martin to provide "long-lead time materials, parts, components, and effort," for F-35 programs within the U.S. Air Force, Navy and Marine Corps, the Pentagon said.
The contract provides an additional $660.9 million in "economic order quantity funding," for "hardware qualification testing," on the F-35 program.
Work will occur in multiple locations in the United States, as well as Japan and the United Kingdom. The period of performance will expire in December 2019.
The F-35 Joint Program Office and Lockheed Martin has recently delivered the 300th production F-35 aircraft to Hill Air Force Base, Utah.
"The F-35 weapons system is a key enabler of our National Defense Strategy and is providing our warfighters the combat proven, advanced capabilities they need to meet mission requirements," said Vice Admiral Mat Winter, program executive officer for the F-35 Joint Program Office.
"The 300th production aircraft delivery is a significant milestone that highlights the effective F-35 Enterprise collaboration across the JPO, U.S. services, partners and industry. Moving forward, our F-35 team remains committed to driving costs down, quality up and faster delivery timelines across our development, production and sustainment lines of effort."
Lockheed Martin, which hosts its corporate headquarters in Bethesda, Maryland, right outside of Washington D.C., is trying to bring down the costs of an F-35 aircraft to make it comparable with a fourth-generation fighter jet.
Lockheed Martin is on track to reduce the cost of an F-35A to $80 million by 2020, which is equal to or less than legacy 4th generation aircraft. With the incorporation of lessons learned, process efficiencies, production automation, facility and tooling upgrades, supply chain initiatives and more, the F-35 enterprise has already significantly reduced costs and improved efficiency. For example:
The price of an F-35A has come down more than 60 percent from the first contract.
Touch labor has been reduced by about 75 percent over the last five years.
Production span time has decreased by about 20 percent since 2015.