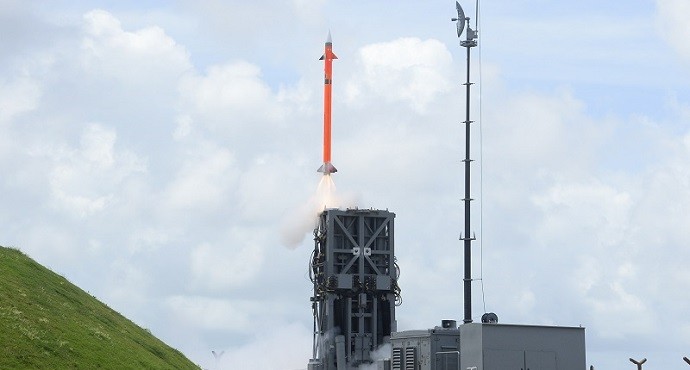 Israel signs $2 billion deal with India for Missile Defense Systems, making it largest defense contract in Israel's Defense Industries' history
Israel Aerospace Industries (IAI) has been awarded a $2 billion contract to deliver an air and missile defense system to the government of India, marking the largest-ever arms deal in the history of Israel's defense sector.
The deal includes a $1.6 billion contract for IAI to deliver a medium-range surface-to-air missile (MRSAM) defense system and a $400 million contract for a long-range surface-to-air missile (LRSAM) system.
The defensive weapon was jointly developed by state-owned IAI and India's Defense Research and Development Organization. Additional work was done by IAI subsidiary Elta Systems and Rafael.
"The current contracts represent an enormous expression of confidence by the government of India in IAI's capabilities and advanced technologies which are being developed with our local partners as part of the Indian government's 'Make in India' policy," IAI president and CEO Joseph Weiss said in a press release.
"Along with our partner in India, we will supply to the Indian army an advanced, sophisticated and innovative system that will provide the best operational solution," Systems, Missiles & Space Group general manager Boaz Levi said.
According to IAI, the missile system is designed to deal with any incoming airborne threats and is equipped with advanced phased-array radar, command and control, mobile launchers and missiles with advanced radio frequency (RF) seekers.
The land variant of the missile system (MRSAM) has a range of 70 kilometers (some sources state 90 kilometers), whereas the sea-based system (LRSAM) allegedly boasts an extended range of 90-150 kilometers.
The deal comes three months before Indian Prime Minister Narendra Modi state visit to Israel which will coincide with the 25th anniversary of diplomatic relations.
Israel has become a major military hardware supplier to India, supplying India various weapons systems, missiles and unmanned aerial vehicles over the last few years. Bilateral non-defense trade between the two countries has averaged $4.6b. per annum and defense trade has seen annual sales worth more than $1b during last five years.
India is one of the largest importer of arms, with a 14% share in global imports between 2011 and 2015, according to the Stockholm International Peace Research Institute