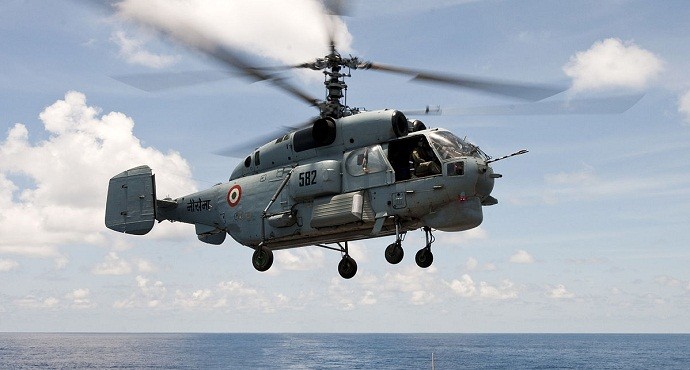 India has signed a $300 million contract with Russian state arms exporter Rosoboronexport to modernize 10 Russian-made submarine-hunting helicopters for the Indian Navy, said Indian Navy spokesman Capt. D.K. Sharma.
"All 10 copters will be modernized and upgraded and delivered at regular intervals over the coming five years," the official said of the Kamov-28 helicopters. India issued a request to upgrade the helicopters in 2008.
According to an Indian Navy official, the service is facing a shortage of anti-submarine warfare (ASW) helicopters and has been relying on Kamov-28s with 1980s-era technology. The other ASW helicopters with the Navy are 16 aging Sea King helicopters, which need urgent replacement, the official added.
The Ka-28 helicopter is an export modification of the Ka-27, designed for anti-submarine warfare missions and capable of docking on various types of ships.
India purchased these helicopters in 1980. According to reports, only four of them are currently suitable for use.
Ka-27 and Ka-28 anti-submarine warfare helicopters
The Ka-27 and Ka-28 are naval anti-submarine helicopters and the Ka-29 is a naval combat and transport helicopter, designed and manufactured by the Kamov Design Bureau in Russia. The helicopters are known in the West by the Nato reporting name Helix.
The mission of the helicopters is to detect, track and destroy submerged submarines at a depth of 500m and running at speeds up to 75km/h at any time of year and in all weather conditions.
The Ka-28 has both day and night operations capability. The helicopters can operate in conditions up to sea state 5 and at ranges up to 200km from the take-off pads.