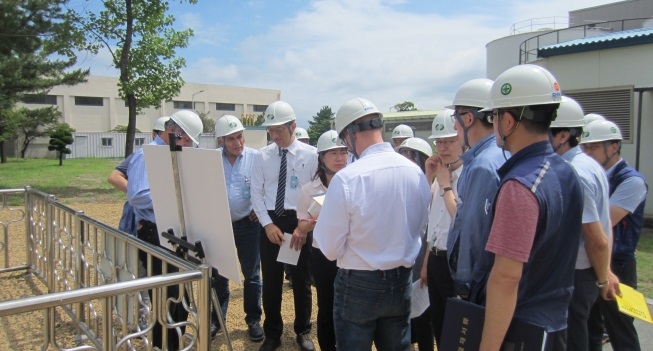 IAEA team reviews South Korea's earthquake preparedness
The International Atomic Energy Agency has recently conducted a safety check on two nuclear power plants in southeastern South Korea following an earthquake there last year.
The International Atomic Energy Agency (IAEA) team of experts have concluded a five-day Site and External Events Design (SEED) mission.
The team reviewed methods and criteria for evaluating seismic safety at the Wolsong Nuclear Power Plant and Shin Wolsong Nuclear Power Plant (NPP). Both plants are operated by the Korea Hydro and Nuclear Power Company (KHNP).
In September 2016, a 5.8-magnitude temblor struck the historic city of Gyeongju, 371 kilometers southeast of Seoul, where the Wolsong and Sinh-Wolsong nuclear power stations are located.
"The IAEA team received information on the process and results that KHNP has conducted and obtained over the last four decades for assessing seismic hazards and safety at Wolsong and Shin Wolsong," said Shin Morita, Head of the IAEA's External Events Safety Section.
"The team was impressed by the positive attitude and concrete actions, taken by KHNP and partly coordinated with the Government, to continuously improve safety against natural external events."
The IAEA sent the team of international experts, including two IAEA staff members and experts from the United States, Argentina and Switzerland, following the request by the Government of the Republic of Korea.
IAEA team identified following good practices:
The Government has a nationwide plan for assessing seismic hazards, enabling KHNP to update parameters of site-specific external natural hazards.
KNHP has established a new organization, the Seismic Engineering Office, aimed at continuously improving safety against seismic hazards at all nuclear sites in the country, leveraging lessons and knowledge gained at the Wolsong and Shin Wolsong NPPs.
The team recommended these measures:
On-going, comprehensive seismic hazard assessment measures should enhance alignment with IAEA safety standards.
When assessing the impact of actual earthquakes on safe NPP operation, the Cumulative Absolute Velocity should be used in the decision criteria, so that the operators are able to determine the absence of potential damages with high confidence.