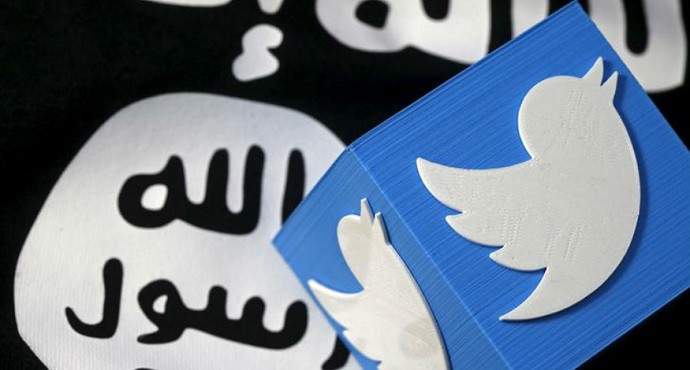 G7, Facebook, Google, Twitter agree on plan to counter extremist content
Europe, News, US
October 22, 2017
No Comments
Online jihadist content will be taken down within 2 hours, Tech giants and G7 agree on plan
Social media giants and the Group of Seven (G7) countries have joined forces to remove jihadi material from the web within two hours of being posted.
G7 countries and leading technology companies including Google, Facebook and Twitter have agreed to work together to combat online terror propaganda. The accord is aimed at blocking jihadi content online.
A two-day meeting in Italy resulted in an agreement that the companies and member countries would work together to remove jihadi propaganda within two hours of its posting across various social media platforms.
"These are the first steps towards a great alliance in the name of freedom," Italian Interior Minister Marco Minniti said after a two-day meeting with his Group of Seven counterparts, stressing the importance of the internet for extremist "recruitment, training and radicalisation."
Officials said the accord aimed at removing jihadist content from the web within two hours of being posted.
"Our enemies are moving at the speed of a tweet and we need to counter them just as quickly," acting US Homeland Security Secretary Elaine Duke said.
Acknowledging progress had been made, Britain's Home Secretary Amber Rudd insisted "companies need to go further and faster to not only take down extremist content but also stop it being uploaded in the first place".
The Group of Seven, including Britain, Canada, France, Germany, Italy, Japan and the US, also called on tech giants Facebook, Google and Twitter to work with their smaller partners to counter online terror propaganda. It was the first time the technology firms have taken part in G7 talks on this issue.
In a statement issued after the meeting, the G7 said: "We underscore the challenge to industry and we urge it… to develop solutions to identify and remove terrorist content within one to two hours of upload, to the extent it is technically feasible, without compromising human rights and fundamental freedoms."
Earlier this year, Facebook, Google, Twitter and Microsoft launched a "Global Internet Forum to Counter Terrorism" to share best practices and engage with smaller companies to check the abuse of the internet by global terrorist groups.