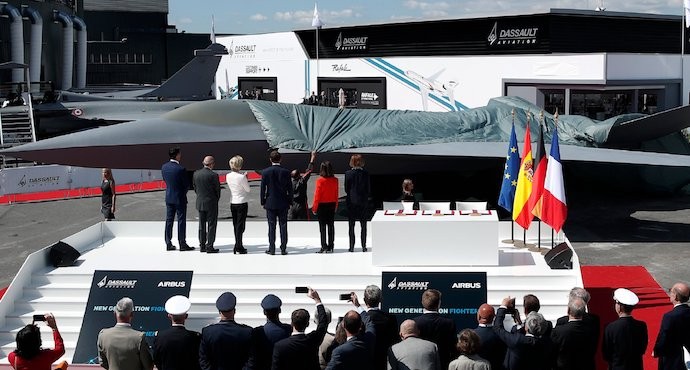 France, Germany, and Spain sign deal on European fighter jet at Paris Air Show 2019
France, Germany and Spain agreed to develop a European fighter jet to bolster efforts to reduce their dependency on the US.
Defense ministers from the three countries signed an agreement at the Paris Air Show that lays out how the countries will cooperate on the new-generation combat aircraft. French President Emmanuel Macron presided over the signing.
A prototype is expected to take to the air by 2026. Dassault Aviation and Airbus will build the warplane which is expected to be operational from 2040, which is expected to replace the Eurofighter and France's Rafale jets around 2040.
French Defence Minister, Florence Parly said: "In 2040, the French Armed Forces will be equipped with a combat aircraft, built between Europeans, to face the fights of tomorrow. This is historical and that's just the beginning."
German Defence Minister Ursula von der Leyen hailed the project as a "great step forward" for European defence cooperation. "The fact that Spain joins today underlines this," she said.
The program was first launched by Macron and German Chancellor Angela Merkel in 2017.
The cost has not been revealed yet but the dpa news agency estimates it could be 100 billion euros ($112 billion).