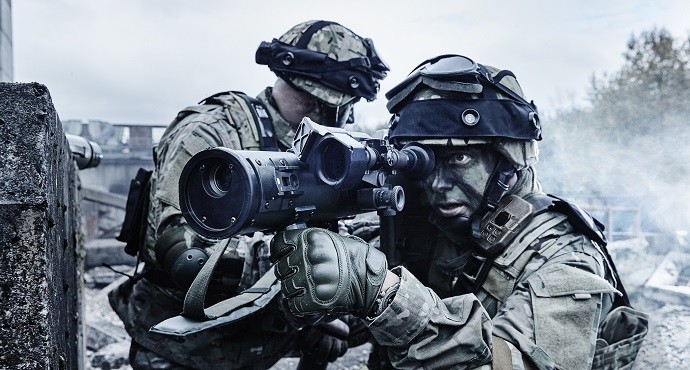 Saab has signed a contract with the Estonian Armed Forces to deliver BT46 training systems to the Estonian Army.
Estonian Armed Forces have signed a deal with defense and security company Saab under which Saab will deliver BT46 gunnery and training systems to the Estonian Army in 2018.
The systems will be used by the mechanised brigade, at the regiments and at the infantry school.
Estonian Armed Forces have used Saab training systems for quite some time and are very capable of seeing the benefits of realistic training, according to said Åsa Thegström, head of business unit Training & Simulation at Saab business area Dynamics.
The contract includes BT46 systems for the CV9035, Carl-Gustaf as well as several infantry simulators, and a five-year support contract which will upgrades the Estonian Army's training capacity.
"This is very good, both for us and for the customer. With this order of BT46 training systems, the Estonian Armed Forces are obtaining the best simulator on the market for training both combat vehicle crews and mechanised units", says Jyrki Kujansuu, head of the country unit Poland & Baltics at Saab market area Europe.
"With the support of the training system, the Estonian Armed Forces will be able to conduct both basic gunnery training from the CV9035 armoured combat vehicle and unit training up to the mechanised company level, cost-effectively and realistically. This will dramatically strengthen their units' capacity in the field."
The BT46 Saab system is still considered the most modern simulator system for gunnery training with various weapons and for realistic, tactical combat exercises in the field.
More than 20 countries are using this system for combat exercises with vehicles and associated weapons systems.