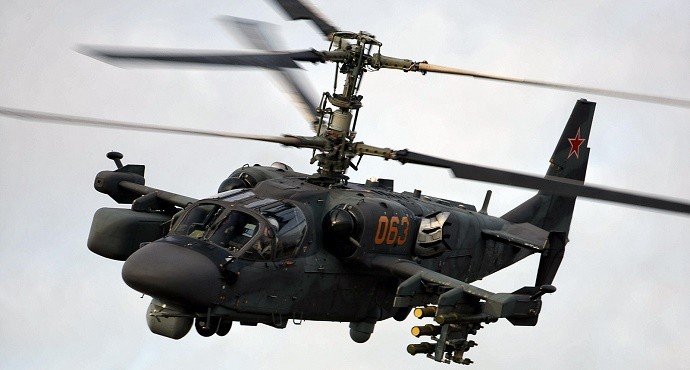 Russia has struck a deal with Egypt to deliver 46 Kamov Ka-52K navalized attack helicopters, the director-general of the state-run Russian Helicopters aircraft maker said Wednesday.
Ka-52Ks were designed for French-made Mistral helicopter carriers that were to join the Russian Navy last year, before France cancelled the deal over Ukraine. The warships are now being bought by Cairo.
"In the outgoing year, new contracts were signed with Russian and foreign helicopter users," Russian Helicopters Director-General Alexander Mikheev said in a statement published in the corporate magazine.
In a statement marking the end of the 2015 trading year, Alexander Mikheyev said that despite the difficult business circumstances created by sanctions against Russian since March, the company managed to clinch multi-million dollar deals as new contracts were signed between Russia and foreign helicopter users. Deliveries are expected to be completed before the end of 2017.
The Ka-52K (NATO reporting name Hokum-B) is a naval attack variant of the Ka-52 Alligator attack helicopter. Its distinguishing features include a folding rotor head, folding stub-wings and reinforced landing gear intended to support ship-borne attacks. Its weapons pods are capable of holding and launching Kh-38 and Kh-35 cruise missiles.
Russia and France officially terminated the 1.2 billion euro (some $1.28 billion) contract on the delivery of the warships in August following French President Francois Hollande's suspension of the supply late last year over the Ukrainian conflict.
In October, Cairo and Paris signed a contract for Egypt's purchase of the warships originally built for Russia.