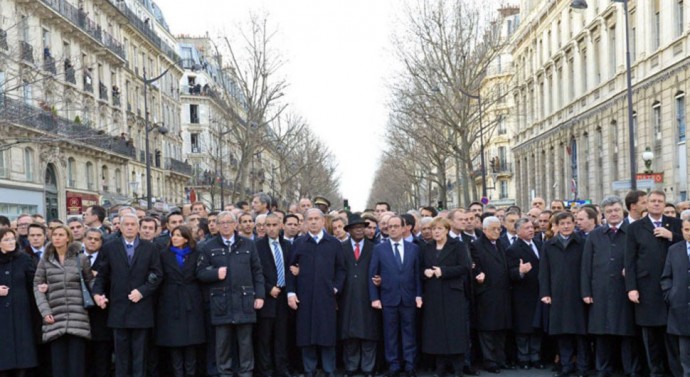 A conservative Jewish newspaper edited a picture of world leaders rallying in anti-extremism solidarity in Paris last week, manipulating female politicians, including one of the most powerful people on the planet, Angela Merkel, out of the picture.
The photo – published on the front page of the daily HaMevaser – shows the world leaders demonstrating alongside an estimated 1.6 million people through the French city in the unity rally on Sunday.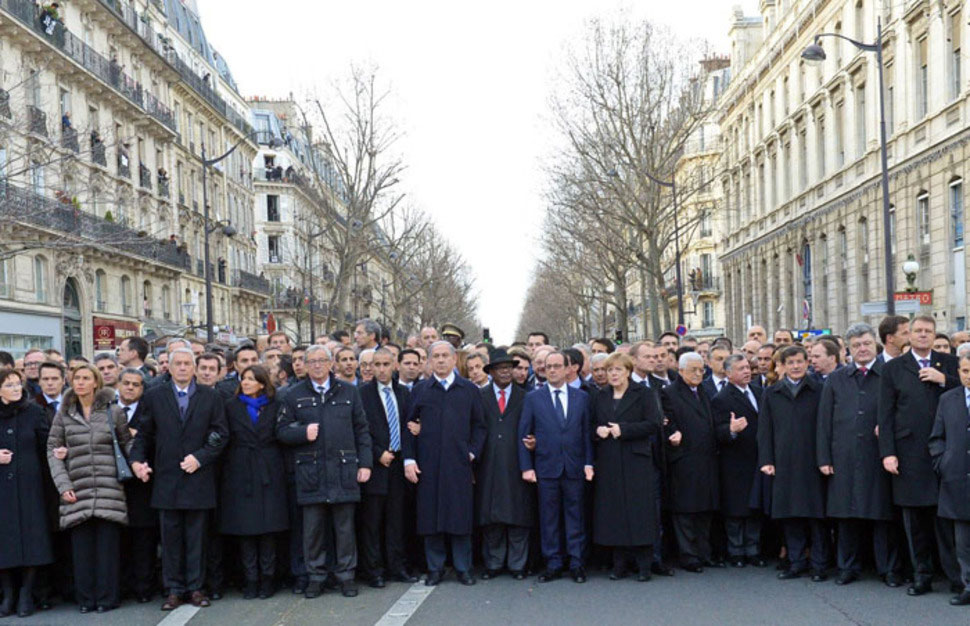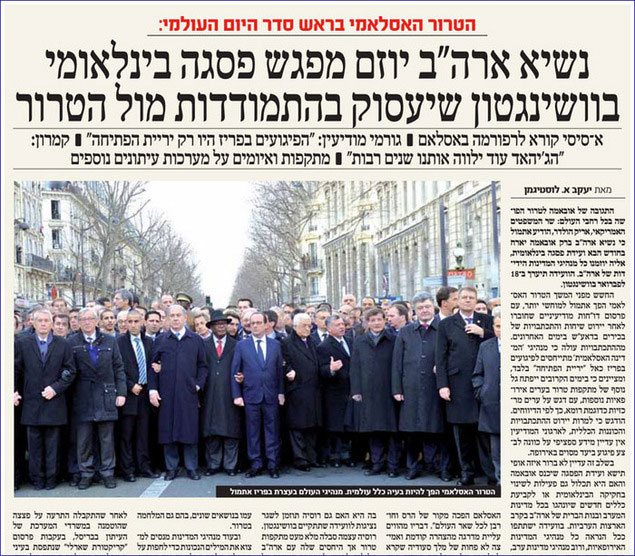 But missing were female world leaders such as German Chancellor Angela Merkel, who stood front and center.
Other female world leaders who appeared to be missing included Paris Mayor Anne Hidalgo and EU Foreign Affairs and Security Chief Federica Mogherini. Helle Thorning-Schmidt, the Danish prime minister, is also cropped.
The photoshopped version was spotted by Israeli news site Walla. According to Haraatz, it noted: "The paper didn't blur out Merkel's image or white it out, but completely re-edited the photograph and moved the images of the participants around so that you could never tell that Merkel was ever there."
Ultra-Orthodox groups in Jerusalem have become increasingly active in erasing women from public advertisements and newspapers sold within their communities.
Last year, Israel's nationally operated bus line, Egged, admitted that it had stopped featuring women in advertisements pasted on to their buses due to concerns that there would be a violent backlash in ultra-Orthodox communities. In the past, buses carrying ads with women have been graffitied and had stones thrown at them in Jerusalem's more conservative neighborhoods. Israeli women's rights groups took the bus company to court to insist it reinstate women's images.
Meanwhile, many other private companies in Jerusalem have adapted the practice of simply photoshopping women out to avoid upsetting the community.