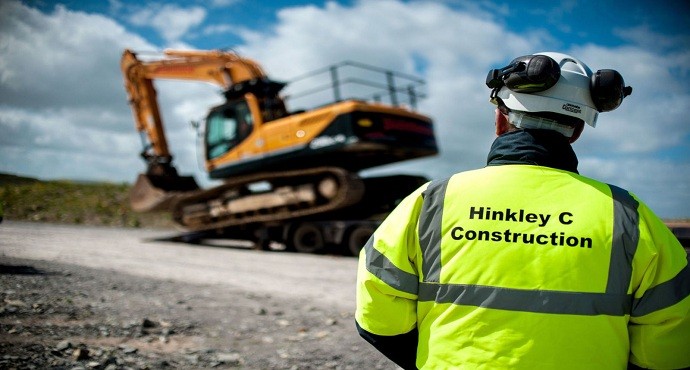 UK's first new nuclear plant for 20 years, Hinkley Nuclear Power Plant, will be built by a French company and partly financed by China
Hinkley Point C – UK's first new nuclear power station in two decades – has finally got the go-ahead from Prime Minister of UK Theresa May on Thursday.
The plant is expected to cost £18bn (US$24 billion) to build, most of which will be financed by the French utility company EDF.
"Following a comprehensive review of the Hinkley Point C project, and a revised agreement with EDF, the Government has decided to proceed with the first new nuclear power station for a generation," the government said.
"Britain needs to upgrade its supplies of energy and we have always been clear that nuclear is an important part of ensuring our future low-carbon energy security," said Greg Clark, Secretary of State for Business, Energy and Industrial Strategy.
Government confirms Hinkley Point C project following new agreement in principle with EDFhttps://t.co/z4ZVkZY3CU pic.twitter.com/ADZrWWjeWm

— Dept for BEIS (@beisgovuk) September 15, 2016
China General Nuclear Power Corp., which is providing about a third of the funding for the plant, said it was "delighted" with the British government's decision. "CGN looks forward to leveraging its 30 years' experience in nuclear construction and operation and playing an important role in meeting the U.K.'s future energy needs," the Chinese company said.
Chinese leaders and senior officials lobbied hard for the project and CGN's role in it. China's foreign ministry didn't respond to a request for comment.
Critics, however, say that Hinkley C is too expensive, will take too long to build, is a bad deal for UK consumers, is potentially risky and leaves the UK too reliant on foreign powers for its energy. Some argue that UK energy policy should be focused on harnessing wind, wave and other renewable power sources that would be cheaper and better for the environment.
Key Facts of Hinkley Power Plant
The UK government wants Hinkley to be fully functional by 2025 – the same year it wants to phase out "unabated coal" power.
The plants will be built by French company EDF in partnership with state-owned Chinese power company CGN.
It would provide 7% of the UK's generation needs for 60 years.

Britain has committed to pay a minimum price for the power generated by the plant for 35 years. Critics of the deal had expected the government to try to renegotiate the price