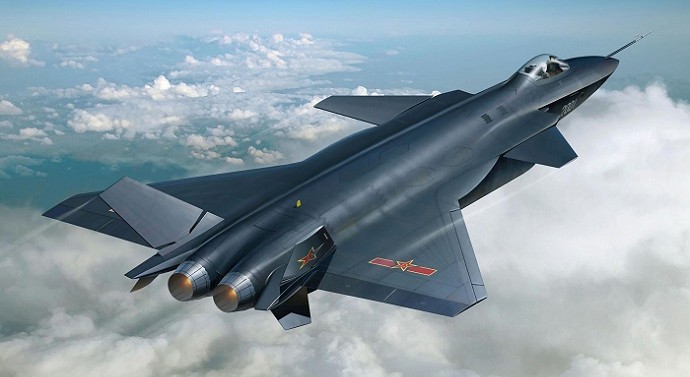 China's Su-35 fighter jets, J-20 stealth jets to maintain airspace safety
China's next generation J-20 stealth fighter and Su-35 fighter jets have officially entered into combat service, according to Chinese officials.
China's People's Liberation Army Air Force has sent Sukhoi Su-35 'Flanker-E' fighter aircraft on a "joint combat patrol" over the South China Sea, according to a 7 February statement by the Ministry of National Defense (MND) in Beijing.
The deployment is expected to improve the air force's adaptive capacity in the complicated situation in the air and on the sea, and enhance its ability to maintain national sovereignty and security and maritime interests in the South China Sea area, according to Wang Mingzhi, a professor with the PLA Air Force Command Academy.
The patrol mission is an annual training of combat readiness, embodying the air force's resolution to implement mission in the new era and firmly maintain national sovereignty and security and maritime interests, Wang told Xinhua.
China's latest J-20 stealth fighters have greatly increased its ability to deal with new security threats in the airspace, and made steady progress in the aero equipment system, Wang said.
China's fourth-generation J-20
The J-20 is China's fourth-generation medium and long-range fighter jet. It made its maiden flight in 2011 and was first shown to the public at the 11th Airshow China in Zhuhai, Guangdong Province, in November 2016.
The fighters made their parade debut when the PLA marked its 90th anniversary in July 2017 at Zhurihe military training base in Inner Mongolia Autonomous Region.
China tests missile interception system
On February 5, 2018, China has also launched its first ground-based midcourse missile defense interception test in four years.
The test met expectations and was defensive in nature and not targeted at any country, the Defense Ministry said. Chinese Foreign Ministry spokesman Geng Shuang said that China resolutely follows the path of peaceful development and upholds a defensive military policy.
Midcourse interception is regarded as the most feasible but difficult phase to intercept a ballistic missile in its three-phase flight, the other two being boosting and terminal re-entry, explained Major General Zhu Chenghu, a professor at the National Defense University.
This is because the missile usually reaches its maximum speed and height during its midcourse flight at more than 100 kilometers in space, where there is no air resistance, and it is hard to detect and intercept by ground-launched interception weapon.
China's latest test came amid the recent realization of the $453 million arms deal between the United States and Taiwan, which was approved in 2015.
The test could be a response to the US recently labelling China a "nuclear threat" and planning to expand its nuclear arsenal to deter China, Major General Zhu Chenghu told China Daily.
"China and other countries are reasonably worried because the US has not only modernized its nuclear arsenal in recent years, but is also eluding international conventions and lowering the threshold to use nuclear weapons by creating smaller, more accessible bombs," he said.
China Navy deploys 'new type of electronic warfare aircraft'
In a relevant development, Chinese Navy's South China Sea Fleet has deployed a "new type of electronic warfare aircraft" in its modern combat maneuvers to enhance Chinese Navy's capabilities in modern warfare.
The new aircraft is the H-6G bomber developed for 10 years with the Electronic Countermeasures (ECM) pods being equipped underneath its wings.
The modified H-6G fitted with ECM pods can engage in combat missions using electronic jamming, suppression, and anti-radiation, according to China Central Television CCTV.
"The main role of the electronic fighters is to obstruct the enemies' electronic jamming devices – for example, radar, to temporarily or permanently, if powerful enough, cover the surveillance devices and to hide our combat platforms' track," Song Zhongping, a military expert was quoted as saying by the Global Times.
China has developed advanced and standardized ECM pods to modify multiple types of fighter jets for such combat requirements, such as the J-15 type fighter jets. Using the ECM pods in fighters is the most efficient and effective way, according to Song.