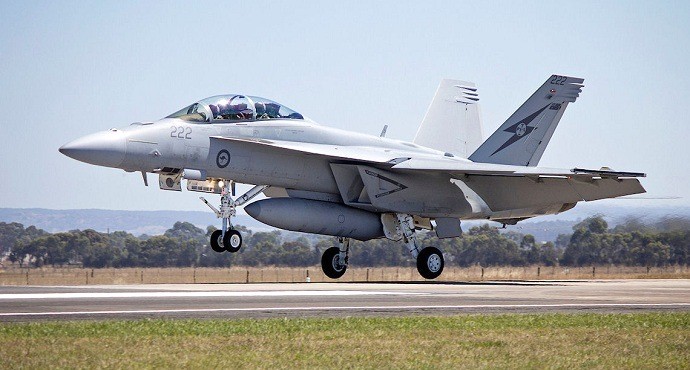 Australia's air strike operations against Islamic State have wrapped up as fighter jets have returned home
Six Royal Australian Air Force (RAAF) F/A-18F Super Hornet multirole fighters have returned to Australia, marking the end of country's three-and-a-half airstrike operations against Islamic State targets in Iraq and eastern Syria.
The aircraft, which were deployed as part of the Australian Air Task Group (ATG) under Operation 'Okra', arrived at RAAF Base Amberley on 24 January, according to a statement by Minister of Defence Marise Payne.
Since their first mission under 'Okra' in October 2014, the RAAF's fighter aircraft have conducted continuous operations in the Middle East, flying more than 2,700 sorties over 21,700 flying hours, according to the Australian Department of Defence (DoD) in Canberra.
Prime Minister Malcolm Turnbull and other dignitaries welcomed the group home and pay tribute to their courage and dedication.
"Thank you for your service. Australia is proud of you," Mr Turnbull said.
The prime minister said Australia's contribution to the war effort had helped discredit IS propaganda, which proclaimed it would ultimately "stable horses in the Vatican and sweep across Europe".
Australian Minister of Defense Marise Payne said on Wednesday: "The effort to establish the Air Task Group and then to sustain this mission was outstanding and RAAF's men and women have again proven themselves to be a professional fighting force."
"These men and women have demonstrated the Australian Defense Force's finest qualities in assisting our Coalition partners in the fight to defeat Daesh."
RAAF operations in Iraq and Syria
The Super Hornets have flown more than 21,800 flying hours, dropping more than 2400 precision-guided bombs on about 2799 sorties in the past three years.
The air-to-air refueller tanker has flown 9400 hours on about 1200 sorties, and transferred about 42 million litres of fuel.
The Wedgetail air battlespace management aircraft has clocked up more than 5000 flying hours and 400 sorties.