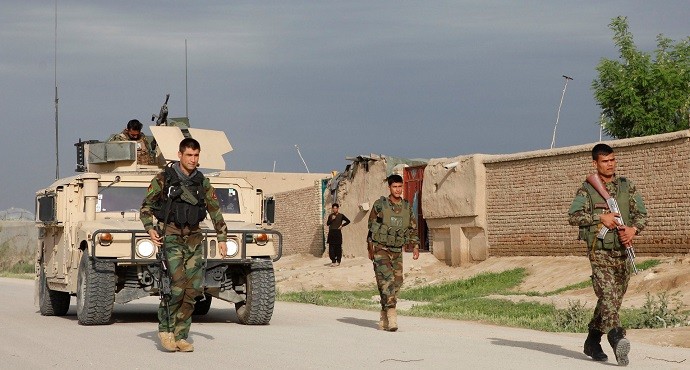 At least 140 Afghan soldiers killed by Taliban attackers disguised in military uniforms in Afghanistan's Mazar-i-Sharif
At least 140 Afghan soldiers have been killed after Taliban suicide attackers disguised as army personnel targeted a national army base in the northern city of Mazar-i-Sharif.
This is the single deadliest known attack on an Afghan military base in the course of the long war.
Another 160 people were wounded in the attack, Mohammad Ibrahim Khair Andesh, head of the provincial council, announced.
"Today, there was even a shortage of coffins," said the official, Ibrahim Khairandish, a member of the provincial council in Balkh Province, where the attack occurred.
"In continuing with their barbarism and criminality, the Taliban carried out a group attack in the 209th Corps mosque when our soldiers were standing for group prayers," Gen. Dawlat Waziri, a spokesman for the Afghan Ministry of Defense said."This was against all human and Islamic values."
President Ashraf Ghani declared a national day of mourning after scores of soldiers were killed by Taliban fighters disguised as fellow soldiers, in the deadliest attack of its kind on an Afghan military base.
Ghani held an emergency meeting with senior security officials and called for a "serious" investigation into the attack.
As many as 10 Taliban fighters, dressed in Afghan army uniforms and driving military vehicles, made their way into the base and opened fire on mostly unarmed soldiers eating and leaving a mosque after Friday prayers, according to officials.
They used rocket-propelled grenades and rifles, and several detonated suicide vests packed with explosives, officials said.
Taliban spokesman Zabihullah Mujahid said on Saturday the attack on the base was retribution for the recent killing of several senior Taliban leaders in northern Afghanistan.