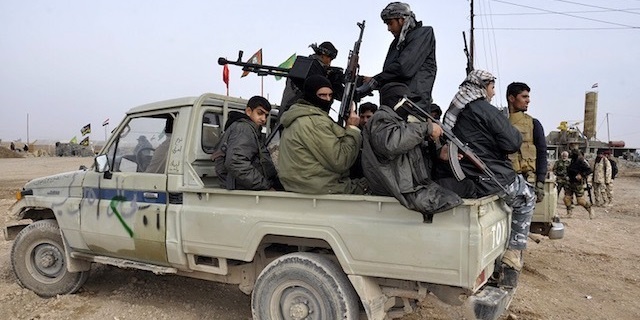 More than a dozen senior leaders of the al-Qaeda-linked al-Nusra Front have been killed in two airstrikes by the Syrian army in the northwestern part of Syria.
A spokesman for the Nusra Front was quoted on a prominent militant website Friday as saying the group's "military commander" Abu Hommam al-Shami was killed a day earlier when an airstrike targeted a meeting in the western Syrian province of Idlib.
Syria's state news agency and Syrian activists abroad first reported the death on Thursday.
The website says three other people — two of them bodyguards for al-Shami — also died.
Abu Musab Falastini, Abu Omar Kurdi, and Abu Baraa Ansari were three other leaders of the terrorist group killed in the attacks.
The airstrikes were reportedly conducted by the Syrian army in the al-Habit area of the Idlib Province.
A Middle Eastern security source, who was briefed by Syrian intelligence, said a senior Saudi operative in the group was also killed in the air raids, which took place in the town of Salqin and a nearby town in Idlib.
One of the attacks targeted a meeting of the terrorist group's leaders and the other one targeted a military base of the group.
A spokesman for the US-led coalition, which is conducting airstrikes against what are said to be ISIS position in Syria and Iraq, said the coalition's fighter jets were not involved.
"Within the last 24 hours, we have not conducted any airstrikes within 200 miles of the province of Idlib," the spokesman said.
Syria has been grappling with a deadly crisis since March 2011. The violence fueled by terrorist groups has so far claimed the lives of 210,000 people, according to reports.
New figures show that over 76,000 people, including thousands of children, lost their lives in Syria last year.
IA/HJL/AS